*All cancellations will be subject to a fee of 10% of the total purchase price.
Conference Schedule
Earn CWCP CE Credit
Schedule is Subject to Change. More Information Regarding Speakers/Speaker Topics to Come.
Wednesday, May 31, 2023
10:30 am – 12:00 pm Vendor Booth Set Up
11:30 am Conference Check-In Open 
12:00 pm – 1:00 pm Lunch and Exhibit Booths Open
1:00 pm – 1:15 pm Welcome
Jerome Hooper, MSIA Chair 
1:15 pm – 2:15 pm Run, Hide, Fight: My Personal Experience in an Active Shooting
Stephen Rios, President ION PT Network
2:15 pm – 2:30 pm Break/Visit with Exhibit Booths
2:30 pm – 3:30 pm Cyber Security: How to Protect your Organization from Changing and Growing Threats
D/Tpr/Spl. Kyle Bowen, Michigan State Police
4:00 pm – 5:30 pm Conference Reception and Exhibit Booths Open
Hors D'oeuvres and Cocktails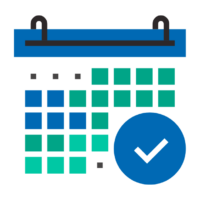 Thursday, June 1, 2023
8:00 am – 9:00 am Breakfast and Exhibit Booths Open
9:00 am – 9:15 am Welcome
Jerome Hooper, MSIA Chair 
9:15 am – 9:30 am Kids' Chance of Michigan
Brooke Blower, MI Chapter President
9:30 am – 10:00 am Legal Issues Affecting Employers: Workers Compensation Administration Rule Changes
Dawn Drobnich, MSIA Executive Secretary
10:00 am – 10:50 am The Workers Disability Compensation Agency Update
Workers Disability Compensation Agency 
10:50 am – 11:10 am Break/Visit with Exhibit Booths
11:10 am – 12:10 am Working and Living with Passion
Molly Williams, COO Matick Automotive
12:10 pm – 1:10 pm Lunch and Exhibits Booth Open
1:10 pm – 2:10 pm Physician Partnerships. Utilizing Physician Consultants to Improve Outcomes in Disability Case Management
Panel of Speakers:
Heather Banules, MSN, RN, FNP, Work Connections Manager, University of Michigan 
Hussein A. Saad, MD & Mohamed A. Saad, MD, Fellowship Trained Orthopedic Surgeons, Michigan Orthopedic Specialists
Lauren Eichenbaum, MD, Physiatrist, Michigan Spine Institute & Pain Management
2:10 pm – 2:25 pm Break/Visit with Exhibit Booths
2:25 pm – 3:25 pm Crisis Management and the Impact on MSU
Darnell Blackburn of WDIV Local 4
3:25 pm – 3:40 pm Conference Wrap-Up
Jerome Hooper, MSIA Chair
4:00 pm – 5:30 pm Join Us on the Patio for an Evening of Fun
Hors D'oeuvres, Cocktails, and Music
Friday, June 2, 2023
8:30 am Golf, The Monument at Boyne (Optional – Must be Registered)
Online Registration has closed. If you would like to register for the 2023 Spring Conference, please reach out to our Event Partner at 517-333-3628 or mary@associationguidance.com.
To make a hotel reservation, you will need to call Central Reservations at 800-462-6963 and ask for the Michigan Self Insurers Association to book your reservations, based on availability.
Save the Date: The MSIA 2023 Fall Conference will be on October 26, 2023, at Laurel Manor in Livonia